Bookkeeping Services Texas
You are constantly looking for ways to lower costs, improve profitability, and better serve your customers as a business owner. JL Integrated Business Services is a American accounting firm that can help you achieve your business goals by providing timely, relevant, and reliable financial information. We will help you to have more time to focus on your own business operations and leave your accounting, bookkeeping, and tax concerns to us.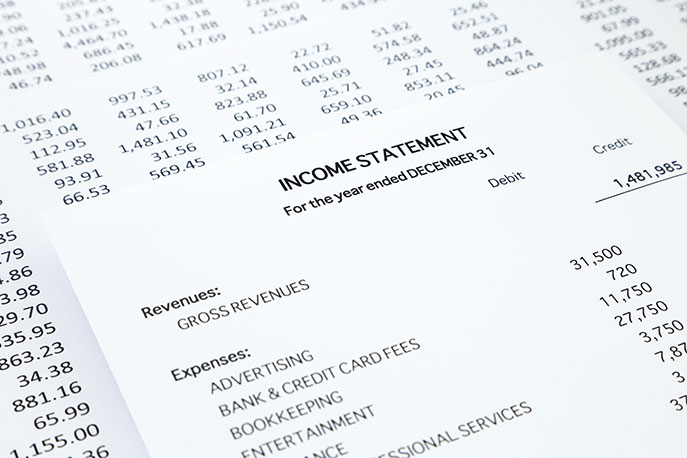 We can help you with the following Business Services:
Accounting and Bookkeeping
New Business Entity Formation
Business and Financial Consulting
International Standards Organization consulting ISO 9001-2015 and ISO 14001-2015
Contract COO
QuickBooks & Other Accounting Software
Tax Preparation
Outsourced Accounting and Bookkeeping
Board member representation
Compliance Management
Management System Consulting
Financial and business consulting
Advisor for new businesses
Development of a business plan
Assistance with business loans
Preparation of financial statements
QuickBooks and similar software assistance
Budgeting and financial projections
Tax planning
IRS problem resolution
Compliance
Compilations
Support for litigation
Valuation of businesses
Succession planning
Outsourced accounting and bookkeeping
While owning a company is exciting, it can also be overwhelming to keep track of all your finances. The accounting requirements of a growing business can get more complicated. It can create additional stress for people who don't know much about accounting terms or bookkeeping practices. Making a mistake can result in you losing your money. Business owners can save time and money by hiring business bookkeeping services, such as JL Integrated Business Services.
We service all business sizes that require accounting and bookkeeping assistance. Bookkeeping organizes financial information about your business. It allows you to access financial information about your business and helps to keep an eye out for irregular transactions. It will benefit your business to be as prepared for taxes as possible at the end of the year.
Bookkeeping can be a beneficial tool for your business, both in the present and the future. It is possible to make a precise budget for your company by analyzing your cashflow, seeing what money you have made and where it has gone.
If you don't have reliable and accurate financial information, it can be challenging to make informed business decisions. Our professional and personalized accounting services will help make your vision a reality. Your Tax Advisor will be there to assist you year-round. Your tax team is there to help you by making tax filings easy and stress-free.
We review, record, and reconcile all bank, credit card, loan, and other transactions every month. The staff provides you with detailed financial reports tailored to your requirements to manage your business. You will receive a comprehensive financial statement package at the end of each month; this package will be reviewed by our management team. Our processes will allow you to better understand your current financial situation.
Many people think they require an in-house accountant to handle their books; it is often not true. You can share your login information with us through secure platforms. The ability to link your bank accounts to your accounting software makes it easier to import transactions.
We manage your business planning, budgeting, and forecasting. Your bookkeeper organizes and prepares monthly financial statements. If they have any questions, they will get back to you. QuickBooks is one of the leading accounting software, and we're QuickBooks. QuickBooks ProAdvisors. If you do not have QuickBooks online, we can help you with Oracle NetSuite, Xero, and other accounting software. Our accounting specialists will help you manage the finances of your company so that you have more time to invest in your own business. We also ensure that your financial statements accurately reflect the financial health of your company.
Outsourced Accounting & Bookkeeping
Management reports – income statements and balance sheets

Reconciliation with bank accounts

Preparation of financial statements

Maintenance of the general ledger

Receivables and accounts payable

Sales and payroll tax

Analyse financials

Quickbooks and other accounting software assistance
We understand resources at your company is often limited. Outsourced accounting provides businesses with a complete accounting department experience. Our accounting department becomes responsible for daily transactions, accounts payable, receivable, payroll, financial reporting, and many other accounting roles you want us to handle for you.
You may not be able to record transactions daily, but we can help you keep your transactions updated and on real-time. JL Integrated Business Services will provide a team of accountants which will act as an extended part of your business. You can rest assured that we will treat your financial transactions with care and responsibility.
We ensure billing follows a schedule to pay them on time, utilizing discount rates as much as possible and paying them according to due dates to keep as much money saved in your bank account. Invoicing will be issued in a timely manner to receive your customer payments quicker. Also, you will not need to worry about adjusting journal entries or transactions, we take care of reviewing your transactions and making necessary adjustments for you. We care for the future of your company by helping with your budgeting, forecasting, and more. 
Our highly qualified team of accounting professionals has the expertise and skills to provide timely, relevant, and reliable financial information to help you make better business decisions. We can also produce your company's financial statements such as your income statement (profit and loss), balance sheet, and cash flow.
JL Integrated Business Services will take responsibility of your accounting needs, so you can save money by not having to hire, train, and manage an internal accountant or bookkeeper. Additionally, you'll have the benefit of an experienced accountant handling your most critical financial matters.