You are constantly looking for ways to lower costs, improve profitability, and better serve your customers as a business owner. JL Integrated Business Services is a American accounting firm that can help you achieve your business goals by providing timely, relevant, and reliable financial information. We will help you to have more time to focus on your own business operations and leave your accounting, bookkeeping, and tax concerns to us.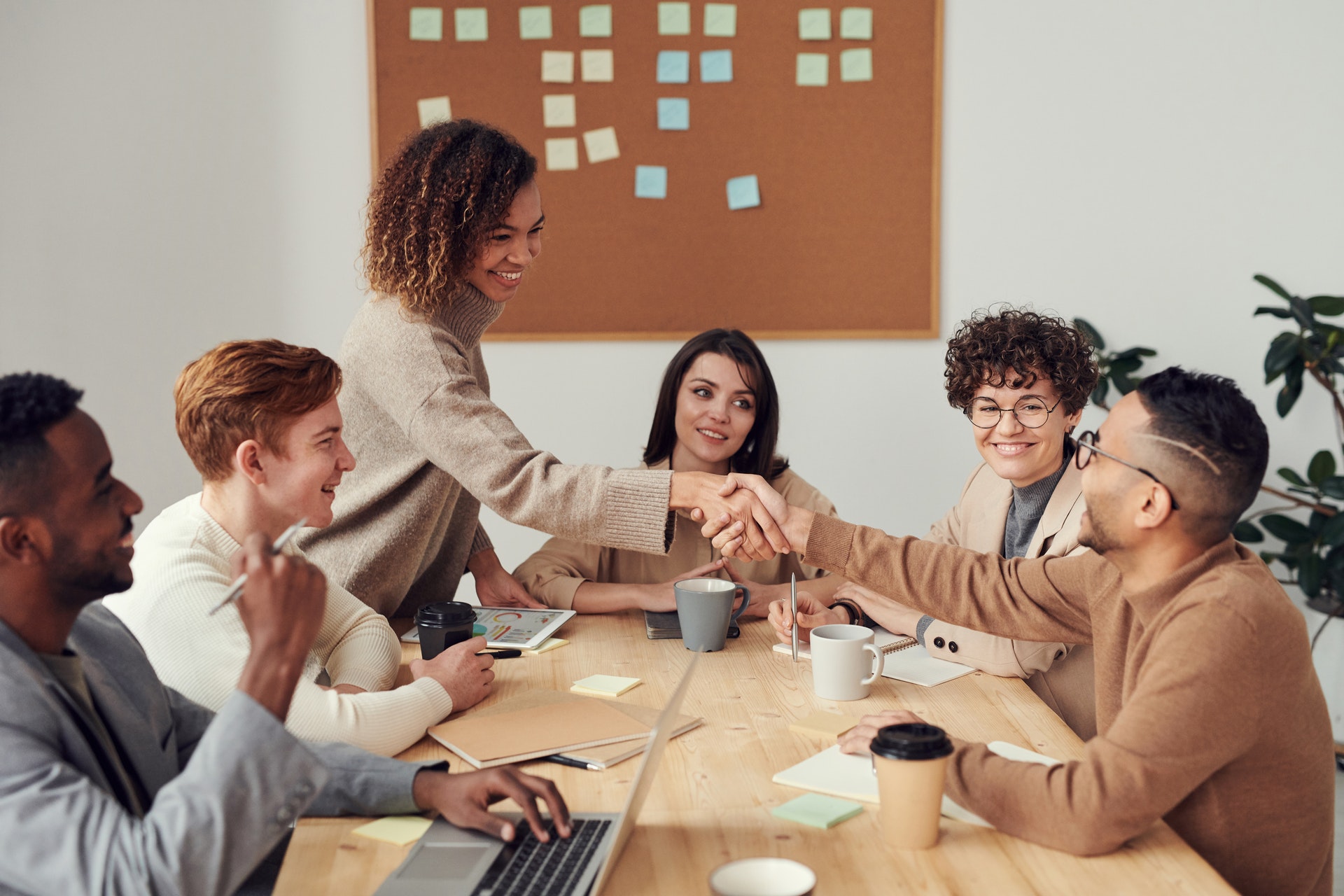 We can help you with the following Business Services:
Accounting and Bookkeeping
New Business Entity Formation
Business and Financial Consulting
International Standards Organization consulting ISO 9001-2015 and ISO 14001-2015
Contract COO
QuickBooks & Other Accounting Software
Tax Preparation
Outsourced Accounting and Bookkeeping
Board member representation
Compliance Management
Management System Consulting
Financial and business consulting
Advisor for new businesses
Development of a business plan
Assistance with business loans
Preparation of financial statements
QuickBooks and similar software assistance
Budgeting and financial projections
Tax planning
IRS problem resolution
Compliance
Compilations
Support for litigation
Valuation of businesses
Succession planning
Outsourced accounting and bookkeeping
While owning a company is exciting, it can also be overwhelming to keep track of all your finances. The accounting requirements of a growing business can get more complicated. It can create additional stress for people who don't know much about accounting terms or bookkeeping practices. Making a mistake can result in you losing your money. Business owners can save time and money by hiring business bookkeeping services, such as JL Integrated Business Services.
We service all business sizes that require accounting and bookkeeping assistance. Bookkeeping organizes financial information about your business. It allows you to access financial information about your business and helps to keep an eye out for irregular transactions. It will benefit your business to be as prepared for taxes as possible at the end of the year.
Bookkeeping can be a beneficial tool for your business, both in the present and the future. It is possible to make a precise budget for your company by analyzing your cashflow, seeing what money you have made and where it has gone.
If you don't have reliable and accurate financial information, it can be challenging to make informed business decisions. Our professional and personalized accounting services will help make your vision a reality. Your Tax Advisor will be there to assist you year-round. Your tax team is there to help you by making tax filings easy and stress-free.
We review, record, and reconcile all bank, credit card, loan, and other transactions every month. The staff provides you with detailed financial reports tailored to your requirements to manage your business. You will receive a comprehensive financial statement package at the end of each month; this package will be reviewed by our management team. Our processes will allow you to better understand your current financial situation.
Many people think they require an in-house accountant to handle their books; it is often not true. You can share your login information with us through secure platforms. The ability to link your bank accounts to your accounting software makes it easier to import transactions.
We manage your business planning, budgeting, and forecasting. Your bookkeeper organizes and prepares monthly financial statements. If they have any questions, they will get back to you. QuickBooks is one of the leading accounting software, and we're QuickBooks. Certified QuickBooks ProAdvisors. If you do not have QuickBooks online, we can help you with Oracle NetSuite, Xero, and other accounting software. Our accounting specialists will help you manage the finances of your company so that you have more time to invest in your own business. We also ensure that your financial statements accurately reflect the financial health of your company.
New Business Entity Formation
Start-ups for small businesses
Assistance with business formation
Select entity structure
Development of a business plan
Cash flow projections
JL Integrated Business Services will assist new and growing businesses in the United States with forming their business. There are different types of entities to choose from (sole proprietorship, LLC, S-Corp, C-Corp, nonprofit), so we will help you select the best type of entity for your business.
Sole proprietorship does not create a clear legal separation between the business owner and the business entity. A sole proprietor is personally liable if the company is sued or incurs financial debt. As a sole proprietor, you must report business profits as personal income, and you must pay self-employment tax.
LLC, Limited Liability Company, protects your personal assets to ensure you are not responsible for business liabilities. There are also easier record-keeping rules for an LLC. For potential savings, you can also choose whether your tax is paid as an LLC or corporation.
A corporation is a great choice if you plan to issue shares, become public, or become a global business. As a corporation, you are able to attract investors with the ability to offer stocks or entice loyal and exceptional employees by issuing shares to them. S-Corp and C-Corp are the two types of corporations, and we will help you decide which is the best choice for your company.
Nonprofit organizations can apply for state, federal, and other tax exemptions. As a nonprofit, you may be eligible for 501(c)(3) status. Another advantage is that nonprofit's actions do not produce personal liability for directors and members, so their personal assets are protected.
Do you want a different business name without all the hassle of creating a new company? This is possible by creating a DBA (Doing Business As). It is legally required to register your DBA name if you will not be using your official company's name. You will be able to open a checking or savings accounts using the name of your DBA.
We will research to understand your business and recommend the best entity type based on the pros and cons of each type of entity to ensure that you are confident in your decision and minimize tax liabilities.
Business & Financial Consulting
Business valuation
Cash flow analysis
Budgeting
Strategic business planning
Planning for Succession
Improvement of business processes
Financial projections
Review of management and operations
Support for litigation
Inventory control
Project management for South America
Every organization or business needs to have a clear vision of its future. The most successful business entities rely on a plan that can help them bridge any gaps and develop ways to increase efficiency and profitability. We can help you develop a plan for financial success.
JL Integrated Business Services in the United States is a trusted business advisor. They have extensive experience in business advisory and business consulting. Our United States and South America small business clients receive management consulting, financing assistance, strategic and business planning, and financial advice.
Recent financial and economic volatility has made it difficult for corporate finance organizations to reduce costs while still providing the best possible service. Company executives may find it very valuable to seek the advice of an experienced finance consulting company.
We recognize that businesses face many complex challenges today that could threaten their survival. JL Integrated Business Services provides business owners with the professional guidance and support of accountants. We can help you overcome obstacles, reach your business goals, see growth, and achieve your business goals.
Our services include business consulting in financial management, risk management operations management, strategic planning, and project management. We activly listen and create a plan that will make your business successful.
Our financial consulting services optimize the performance and cost-effectiveness of your financial processes by using proven best practices that we have learned from working with national leading companies.
Finance consulting services are focused on advising clients about the most appropriate sourcing solutions. We can help identify and prioritize which processes you want to outsource and select the right outsourcing provider or location for your captive operation. We also provide guidance on how to establish effective internal controls and procedures.
There has never been a greater need for business performance management. We work with executives to ensure any shifts in forecasting are identified and the appropriate actions are set into motion. JL Integrated Business Services uses best practices to simplify compliance and reduce the risk of compliance errors both locally and internationally.
We provide companies with the proven knowledge and expertise necessary to resolve unique problems through all stages of the business cycle. Our consultants have a unique combination of financial and business expertise that allows them to exceed clients' expectations.
JL Integrated Business Services' consultants can help you assess contract compliance, speed up the financial closing process, and mitigate third-party risks. We build long-lasting and trusted client relationships.
How to choose the best QuickBooks accounting software

Set up QuickBooks

QuickBooks Support

Training in QuickBooks
A large number of businesses use QuickBooks as their accounting software of choice. JL Integrated Business Services is a accounting firm that has the expertise and knowledge to support, install, train, and support its QuickBooks customers.
Certified QuickBooks ProAdvisors help you get the most from your QuickBooks accounting software.
QuickBooks Online makes it easy to see your finances in one place with the dashboard. The dashboard allows you to connect to your bank account and credit card account to view current balances. You can also add or remove all activity.
You can track inventory, non-inventory and services within the software for fast and accurate reporting. You can add classes to transactions to keep track if you have job sites or store locations.
You can view your accounts payable quickly and see vendor history as well as the vendor's contact information. To quickly check your customer history and accounts receivable, you can see which invoices are due for payment, email invoices to customers, and receive notifications when your customer received and viewed their invoices. You can also add personal notes to invoices.
QuickBooks Online also has an online payment option; this allows your customers to pay their invoices quickly and have the money transferred directly to your bank account.
There are many different reports that QuickBooks online can generate, and each report can be customized to your needs.
QuickBooks Online also integrates with many different applications to help further the capabilities of this accounting software.
It offers a fast, accurate, reliable, and efficient solution to bookkeeping.
We  understand that accurate records are vital for your business' success, so we're available to help you learn the advanced features of QuickBooks accounting software. QuickBooks Online has a wide range of features, including: bill management, bill pay, business funding, cash flow, contractors, custom access, estimates, batching, inventory, invoices, mileage tracking, payroll, time tracking, project profitability, advanced reporting, sales and sales tax, tax deductions, multi-users, and tag transactions.
Our QuickBooks accounting services include regular reviewing of transactions and general ledgers to verify accuracy. We can also review your QuickBooks file to help you make informed business decisions.
Preparation of sales and income tax – Individual, multi-state
Planning for tax
IRS audit assistance and problem resolution
Statements of financial responsibility
Planning for retirement and wealth accumulation
Payroll Tax
JL Integrated Business Services is an accounting firm that offers comprehensive tax planning and advice. Tax planning can help you reduce your tax liability and avoid surprises on your tax returns. We keep up-to-date with all changes in tax laws – federal, state, and local. You can be sure that we will help you maximize tax savings.
Although state and local taxes are not often on our clients' minds when they concentrate on their business growth, the following factors can have a significant impact on the state or local tax burden: structure of your company, locations, billing, supply chain activity, intercompany transactions, etc. We can help with these deciding factors to reduce taxes and make filing taxes easier.
Differnt states have significant sales and use tax exemptions. Taxpayers often miss these exemptions and are entitled to significant refunds after these purchases are evaluated. Reverse audits are designed to quickly and efficiently recover sales or use tax overpayments that result from the complex laws and exemptions. Our team can assess where these overpayments have occurred and utilize our experience quickly to get these refunds to you.
Audits of state and local taxes, particularly sales and use tax, can often be complicated. Until further information is provided by the taxpayer, auditors usually flag any questionable transactions as taxable. We strive to reduce audit assessment efforts and lower incorrectly overstated assessments.
Our financial guidance and support has been relied upon by many businesses. We offer confidential, timely, and personal service to each client.
Outsourced Accounting & Bookkeeping
Management reports – income statements and balance sheets

Reconciliation with bank accounts

Preparation of financial statements

Maintenance of the general ledger

Receivables and accounts payable

Sales and payroll tax

Analyse financials

Quickbooks and other accounting software assistance
We understand resources at your company is often limited. Outsourced accounting provides businesses with a complete accounting department experience. Our accounting department becomes responsible for daily transactions, accounts payable, receivable, payroll, financial reporting, and many other accounting roles you want us to handle for you.
You may not be able to record transactions daily, but we can help you keep your transactions updated and on real-time. JL Integrated Business Services will provide a team of accountants which will act as an extended part of your business. You can rest assured that we will treat your financial transactions with care and responsibility.
We ensure billing follows a schedule to pay them on time, utilizing discount rates as much as possible and paying them according to due dates to keep as much money saved in your bank account. Invoicing will be issued in a timely manner to receive your customer payments quicker. Also, you will not need to worry about adjusting journal entries or transactions, we take care of reviewing your transactions and making necessary adjustments for you. We care for the future of your company by helping with your budgeting, forecasting, and more. 
Our highly qualified team of accounting professionals has the expertise and skills to provide timely, relevant, and reliable financial information to help you make better business decisions. We can also produce your company's financial statements such as your income statement (profit and loss), balance sheet, and cash flow.
JL Integrated Business Services will take responsibility of your accounting needs, so you can save money by not having to hire, train, and manage an internal accountant or bookkeeper. Additionally, you'll have the benefit of an experienced accountant handling your most critical financial matters.